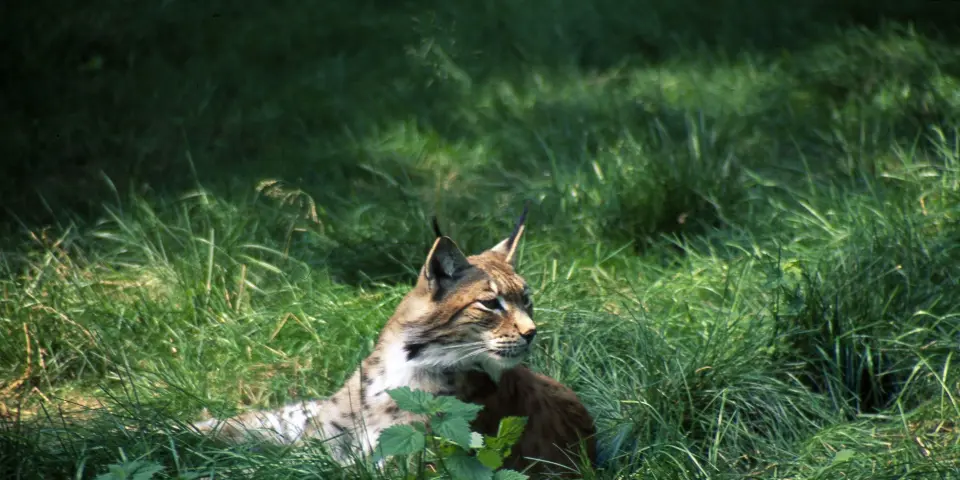 Lynx kitten raises hopes for survival of Slovenian population
Ljubljana, 4 February - Efforts to revive the small and heavily inbred population of lynx in Slovenia appear to be paying off as a lynx kitten has recently been captured and tagged, the descendant of a male that had been brought from Romania to diversify the population's gene pool.
Named Mala (tiny), the female kitten has been shown by genetic tests to be the descendant of Goru, one of two males captured in the Carpathian mountains that were relocated to Slovenia last year, and Teja, a female that is part of Slovenia's tiny population of the wild cats estimated to number just a dozen or so animals.
Goru had entered Teja's territory soon after he was released into the wild last May and researchers have been able to determine based on their GPS collars that the animals bred in early June.
The kitten was born in August and collared in January to improve her chances of survival after she is weaned.
"The GPS collar will allow colleagues to provide Mala with supplementary food to help her survive the critical months until full independence," said Hubert Potočnik, a researcher from the Ljubljana Biotechnical Faculty who is working on the Life Lynx project.
While researchers keep an eye on the kitten, preparations have already been launched for the relocation of additional lynx from Romania.
Two more animals have recently been captured in Romania and are to be resettled soon. The plan is to introduce a total of 14 animals from Romania to the shared Slovenian-Croatian lynx population over the course of several years, the Slovenia Forest Service said.