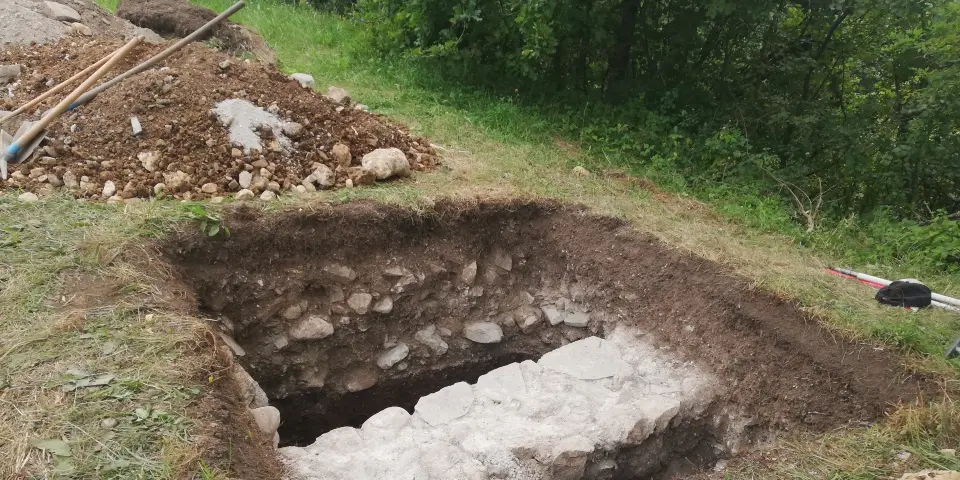 Remains of episcopal see mansion found in Tolmin
Tolmin, 27 August - Archaeologists have unearthed remains of the Patriarchate of Aquileia residence at Tolmin in the north-west under the auspices of the Tolmin museum. The structure is believed to have been built in the late 13th century.
According to written records, Tolmin was the home of two castles, one of them was a summer residence belonging to the Patriarchate of Aquileia, an episcopal see in north-eastern Italy which lost its power in the 18th century.
Slovenian historian Simon Rutar (1851-1903) mentioned the building in his accounts at the end of the 19th century. A legend also says that Dante Alighieri once visited one of the Patriarchs of Aquileia at the residence in the 14th century, reports regional radio station Primorski Val.
A few years ago, archaeological research got under way, with a geophysical survey enabling mapping of the subterranean world. Physical sensing techniques showed that buildings with strong walls were present in the area.
As a result, a team of archaeologists carried out three soil probes. In the past few days, additional surveying was conducted and excavations have confirmed the existence of the residence.
The area is rich in archaeological remains, but the future of the project depends on further agreements with the owner of the land where the remains were discovered, said the archaeologists.