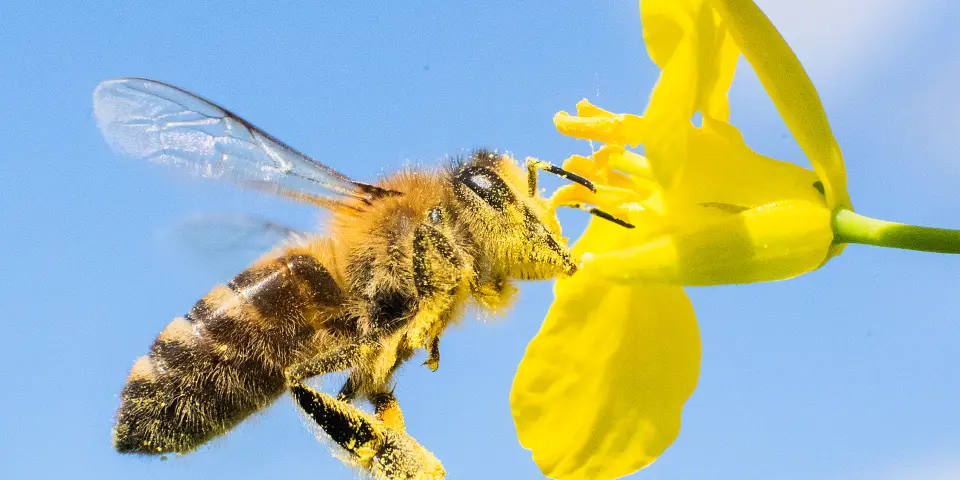 Wild bee monitoring project finds new species
Ljubljana, 17 May - A pilot research project monitoring wild bee population in Slovenia found one previously unrecorded species and detected 239 of the previously known 575 wild bee species living in Slovenia.
Carried out by the National Institute of Biology, the pilot project lasted three years and was conducted in five areas: around Celje, between Mengeš and Kranj, around Lake Cerknica, the Ljubljana Marsh and in Ljubljana proper.
Over 100 species were detected in each area. The most were found around Lake Cerknica, 143. Interestingly, the one previously undetected species was found in Ljubljana.
"This indicates that additional research would definitely result in additional previously undetected species," project head Danilo Bevk was quoted as saying by the Biology Institute.
What is more, additional research would show how many of the previously detected 575 species still live here, Bevk said.
Pollinators are endangered by man-made environmental changes: food shortage, climate change, lack of nesting space, pesticides and disease, the institute said.
Wild pollinators account for over a half of pollination in agriculture and their declining numbers are already having an impact on farming.
The Agriculture Ministry said pollination by insects was estimated at EUR 153 billion a year world-wide, EUR 22 billion in the EU and EUR 130 million in Slovenia.
As human population increases, so does the need for pollination, the ministry noted, adding that pollinators are significant indicators of biodiversity.
Wild bees are often more effective pollinators than honey bees. Preserving biodiversity among pollinators is key for reliable pollination and stable production, the ministry said.
Agriculture Minister Irena Šinko said the ministry was striving for more research projects such as these and that the results would be included in systemic solutions.
"In the past decade, honey bees and wild bees have been sidelined somewhat, therefore a step forward must be made," she said.