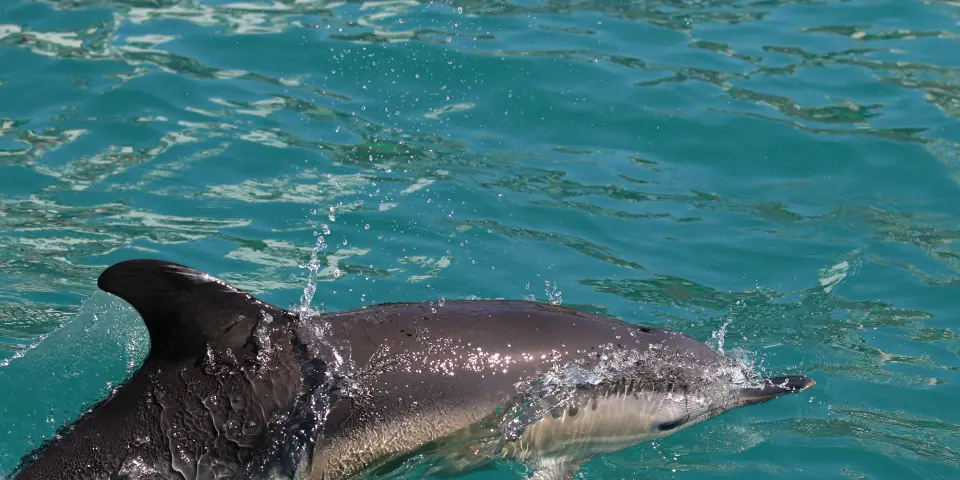 Dolphin centre to open in Piran in mid-June
Piran, 1 June - Morigenos, the Slovenian marine mammal association, will open a dolphin centre in Piran on 13 June for visitors to learn about the life of dolphins in an interactive manner and to get to know the marine world in more detail. An important mission will also be raising awareness about the role of science for sea conservation.
The association would like the Dolphin Education and Research Centre to become a meeting point of science and education on marine mammals, says Tilen Genov, Morigenos's founder and president.
He says the centre is intended for visitors from home and abroad, individuals and organised groups, including schools. It will host workshops and meetings of scientists.
"We'd like to create a centre that offers a new opportunity in terms of science and conservation. After all, it will be a place where young people can spend their spare time doing something useful and fun."
The centre will feature multimedia content and exhibitions, while visitors will also be able to see a life-size model of a dolphin and parts of a skeleton.
In a sound room, they will get an opportunity to immerse into the sea world and listen to sounds made by animals but also by people.
The project won public and EU funds as part of the strategy of local development in the region of Istria in 2021, but to have the centre the way the association had imagined it, they have launched a fundraiser aiming to raise EUR 5,000 by the end of July.
Morigenos is an organisation that largely consists of volunteers who monitor and study dolphins in Slovenian and surrounding waters. For the past 20 years, their research has been contributing to the understanding and protection of dolphins and the conservation of marine ecosystems.
Looking at its beginnings, Genov said when he received the Prometheus of Science award for excellence in science communication for 2021 that his ambition to monitor dolphins had been met with doubt, as many had argued there were no dolphins in the Slovenian sea. Now the dolphin population in the Gulf of Trieste is one of the most researched ones in the entire Mediterranean Sea.