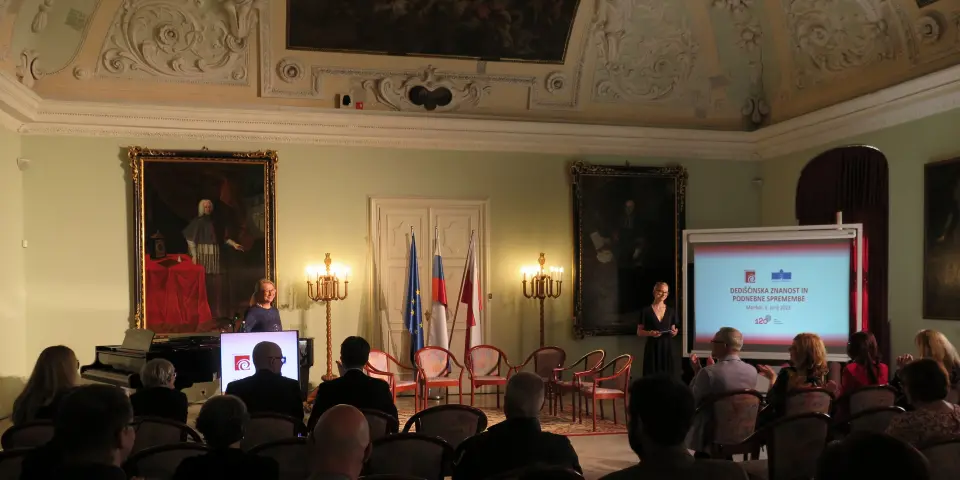 Universities join forces to protect heritage against climate change
Maribor, 1 June - Four Slovenian universities have joined forces with cultural institutions to protect cultural heritage against climate change. Their goal is to set up a national research programme for heritage science to approach the issue in an integrated and interdisciplinary way.

"We need scientists to provide us with answers to these questions," said Mirjana Koren, director of the Maribor Regional Museum, as the debate about the initiative kicked off on Thursday.
The universities in Maribor, Ljubljana, Nova Gorica and Koper have partnered up for the project titled "Cultural Heritage and Climate Change" to better understand the effects of climate change on both tangible and intangible cultural heritage.
Under the auspices of the Slovenian Rectors Conference, project partners want to bring together stakeholders from various disciplines and pave the way for further research, said vice-rector for science and research at the University of Maribor Dean Korošak.
"The only way to achieve comprehensive preservation, understanding and sustainable management of cultural heritage is by ensuring synergy between public institutions and stakeholders in the private sector," added the university's rector Zdravko Kačič.
The project's ambitions also tie into the work of the European Research Infrastructure for Heritage Science.
Head of the programme committee of its Slovenian hub Matija Strlič pointed to some existing examples of best practices, for example the restoration of the Franja Partisan Hospital that was destroyed during a tempest in 2007, and efforts to produce a traditional variety of apples from Kozjansko that is more resistant to climate change.