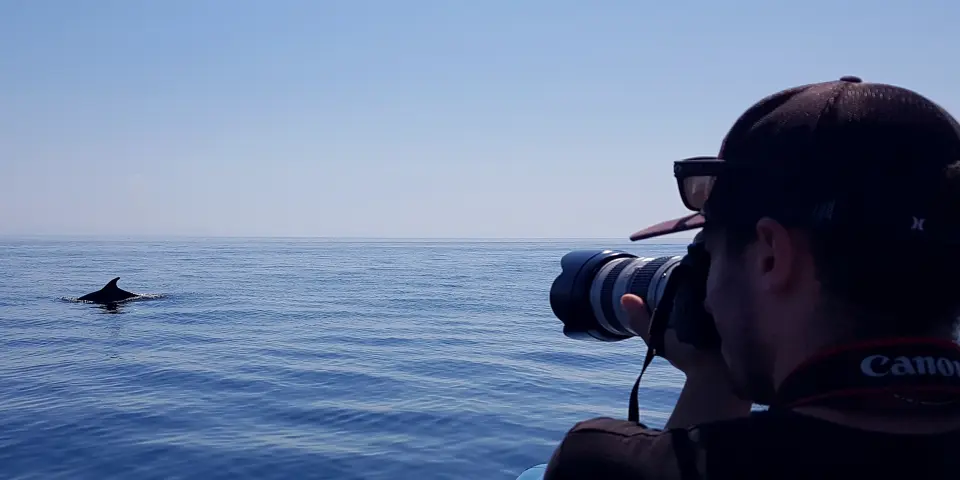 Morigenos contributes data for AI model to recognise whales and dolphins
Ljubljana, 12 September - Morigenos, a Slovenian dolphin research association, has taken part in a global project that developed a new AI tool to identify individual whales and dolphins in the wild in a bid to improve research into these species. The association contributed a large number of photos of dolphins it has taken over the years.

Morigenos has been studying bottlenose dolphins in the Gulf of Trieste for more than 20 years, and takes between 50,000 and 100,000 photos of them annually.
A group of 56 researchers from six continents now developed a new AI model based on facial recognition technology for which much photo data was needed.
Morigenos said that ability to recognise individual specimen plays a key role in whale and dolphin research.
If researchers distinguish between individual dolphins, they can follow their migration, and determine their social structure and, most importantly, their numbers.
The group of researchers was led by Philip Patton from the University of Hawaii. In July they published in the journal Methods in Ecology and Evolution a paper entitled A deep learning approach to photo-identification demonstrates high performance on two dozen cetacean species.
The model is freely available as code on GitHub and as a graphical user interface on Happywhale.com, and can be used for other animal species, both at sea and on land.
Tilen Genov from Morigenos, who co-authored the paper, told the STA that "the new approach to whale and dolphin identification will improve the efficiency of processing of photo-identification data at the global level, and also help us in the north Adriatic, because automatic data processing will make work more efficient and faster".
25 species of whales and dolphins from around the globe were included in the research, and the model has proved very reliable for various species of whales and dolphins.
Genov said that to identify an individual animal, researchers used photo-identification - photos are taken of the animals, which are then identified based on what can be seen on the photos.
But going through a huge number of photos is time-consuming. "The perennial problem is to make sure that the identification of animals from these photos is time-efficient, that researchers can get new data in a realistic timeframe, and that we can monitor the status of the animal population on an ongoing basis," he said.
Until recently, technology did not allow for an efficient system to automate this time-consuming work. While there have been major advances in recent years in the use of AI to identify human faces and different animals individually, new models need to be developed for each species, he explained.